DELF recertification- virtual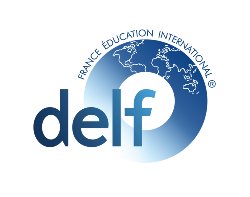 What

DELF recertification- virtual

When

8/24/2021, 9:00 AM

–

4:00 PM

Where

Virtual
Cette courte formation de renouvellement vise à renforcer les connaissances des stagiaires sur les niveaux du Cadre européen commun de référence pour les langues et à harmoniser les pratiques évaluatives (en production écrite et en production orale) en fonction des critères d'évaluation des épreuves DELF : niveaux A1, A2, B1 et B2. Ce module de 7 heures, dispensé un jour, permet aux stagiaires de renouveler leur habilitation officiellement comme correcteurs et examinateurs DELF et de se mettre à jour des nouveautés du CECR et de l'examen.

La formation est conçue selon une approche participative et interactive alternant les séances de réflexion théorique et les ateliers pratiques. À l'issue de la formation, une attestation d'habilitation de correcteur-examinateur valable pour CINQ ans sera distribuée par FEI. La délivrance de cette attestation est soumise à la participation à l'ensemble de la formation et aux résultats obtenus lors des études de cas et de l'évaluation individuelle finale.

Click the link below to register.
Copy to Google Calendar
•
Download iCal Event